How to use The Scalene Slantboard
The following exercises can be performed on your Scalene slantboard to get the most of the product. There are many variations of exercises that can be performed on slantboards however these are some staples for great lower limb strengthening and mobility.

Disclaimer:
This is not medical advice and is for educational purposes only. The Scalene Slantboard are to be used only under the guidance of your chosen health professional who is familiar with this exercise routine. Training should be customised to your individual needs.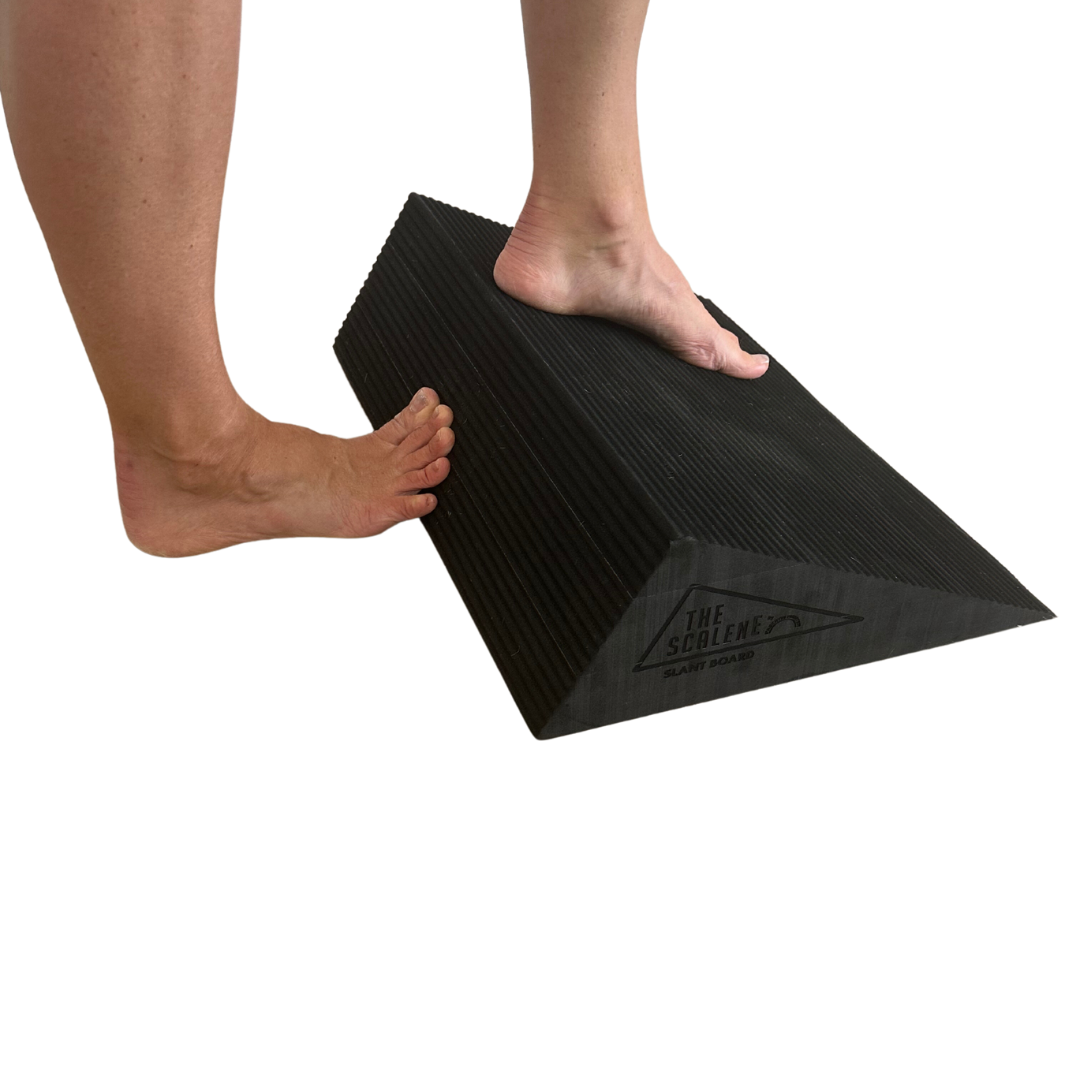 Plantar Fascia Stretch
This stretch is performed with a single leg using the steeper angle on the back of the slant board. Stretching should be comfortable and not forced.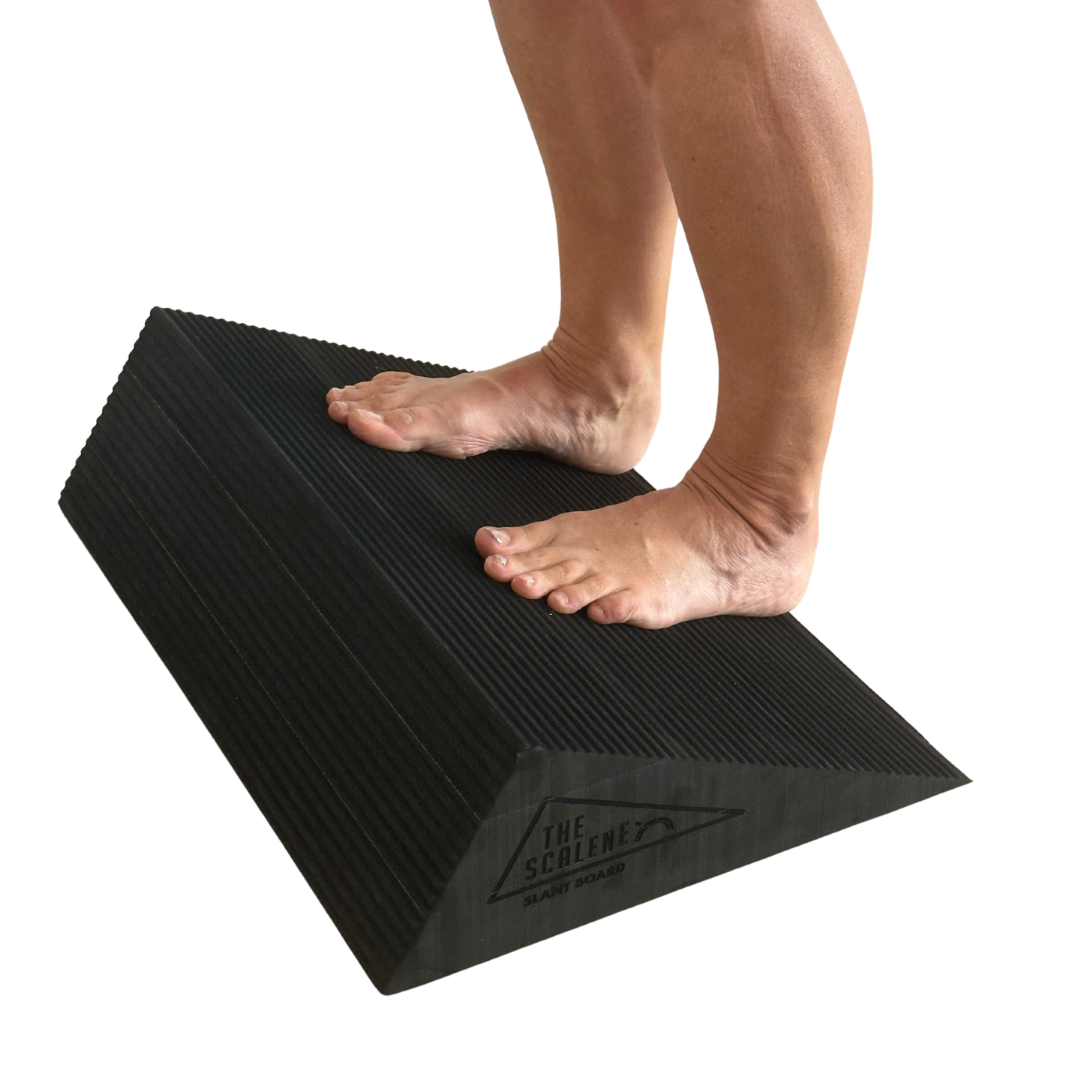 Calf Stretching
The calf stretch can be performed both with just a single leg or double leg option. Stretching should be comfortable and within your tolerate range. There are two variations of calf stretch.
​1.  A bent knee calf stretch targeting more the soleus muscle. This stretch may also help dosiflexion at the ankle joint. 
2. A straight knee calf stretch targeting more the gastrocnemius muscle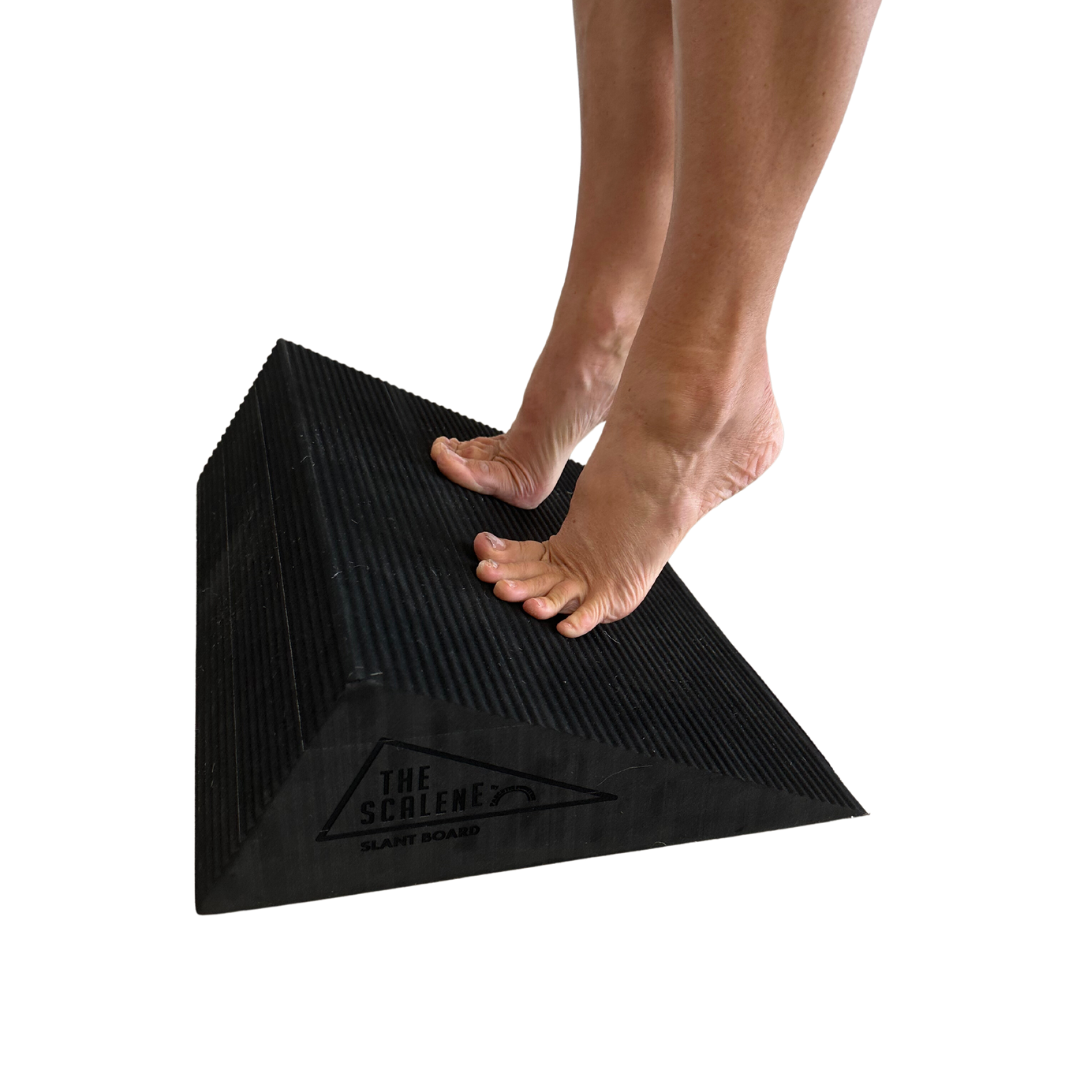 Calf Raises
Calf raises can be performed with both legs and progressed to single leg. The can also be performed both with a straight knee and or bent knees. Improved calf and foot strength can help improve foot and ankle function.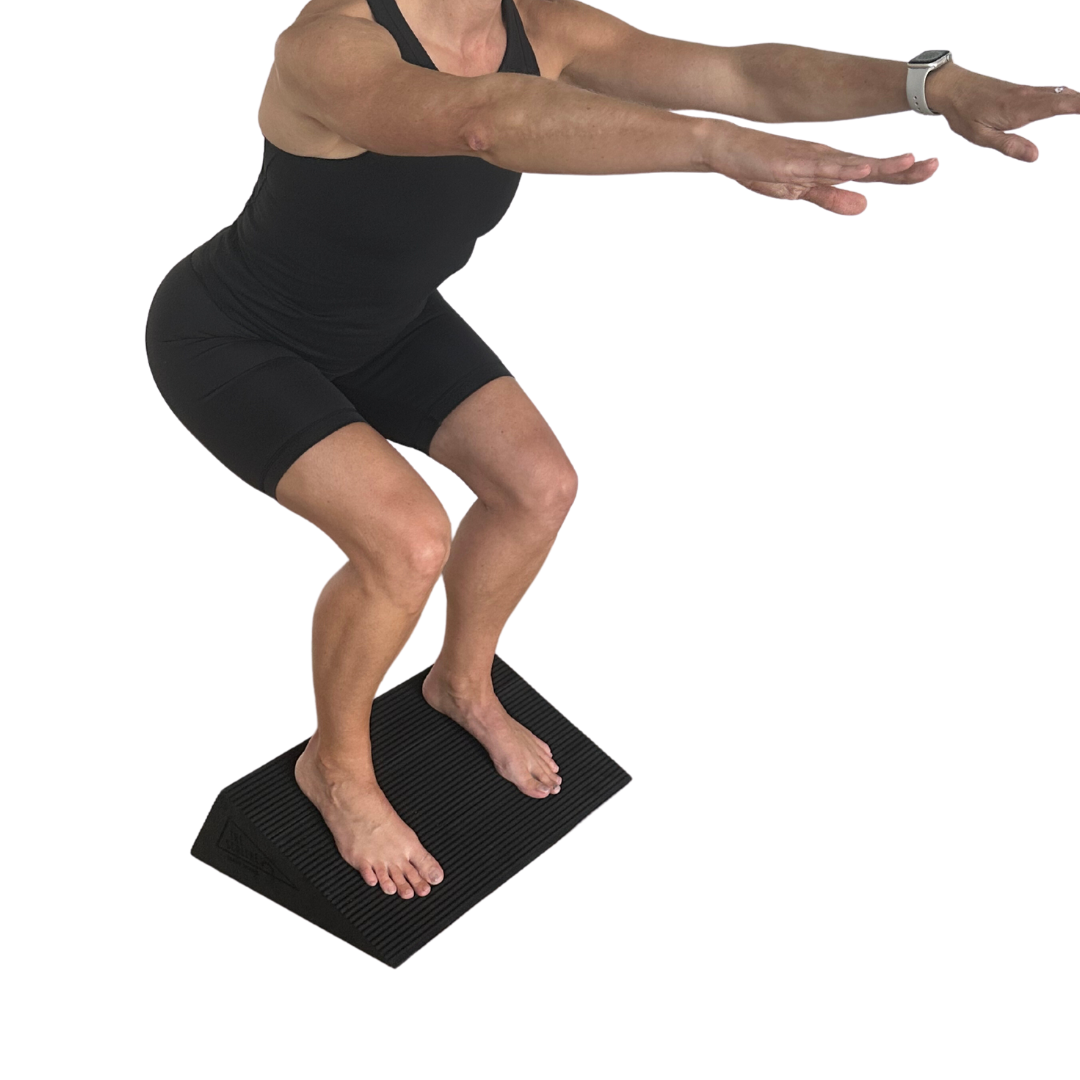 Squats
The Scalene Slantboard is a great tool for strengthening your quads and gluts. With the Scalene Slantboard, you can easily perform single and double leg slant board squat exercises to strengthen your lower limbs and improve your  performance. The slant decreases the amount of ankle mobility needed to perform the squat.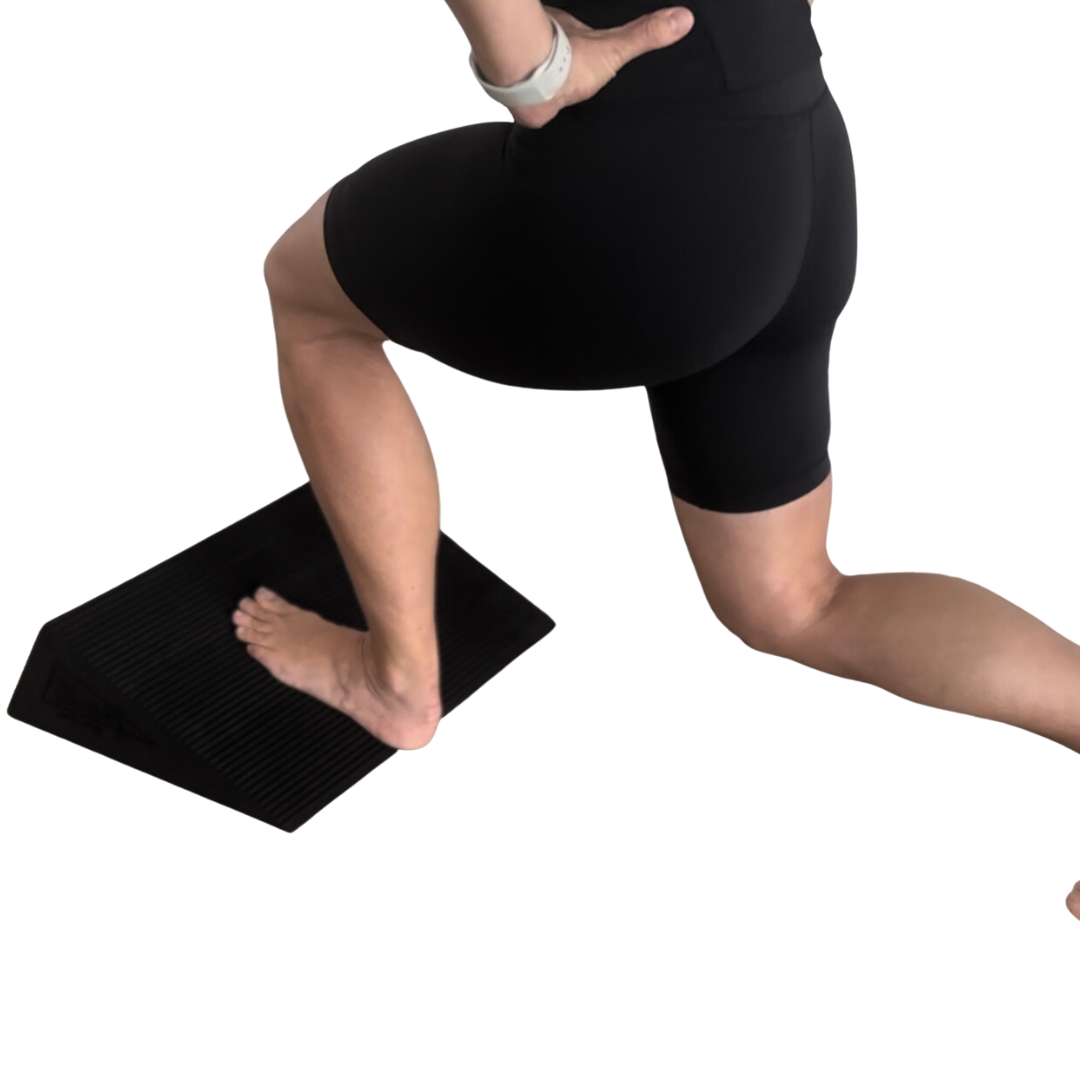 Lunges
Lunges are a great exercise for quadriceps and glut strengthening. They can also be used on the slantboard to help mobilise the ankle joint into dorsiflexion.